Slinex at Intersec 2022: long-awaited meeting with you!
This January Slinex International has paid a visit to Intersec Expo, where we've met with the A-players in security field from different countries.
As the permanent participant of the international Intersec Expo in Dubai, it's always great to meet partners and clients year after year at our booth. Hundreds of guests, thousands of smiles, and a willingness for fruitful cooperation – it's all about our 3 days at Intersec Expo.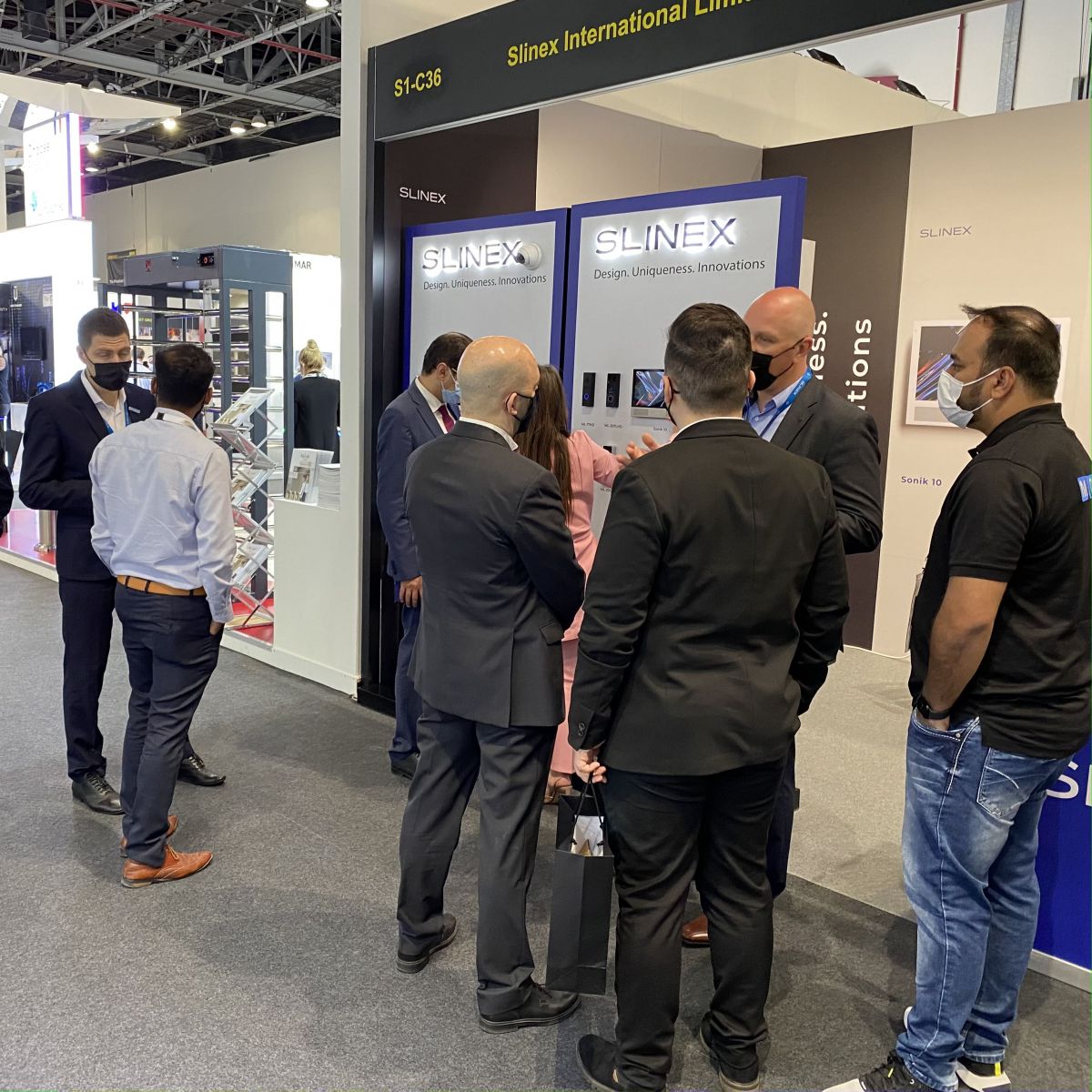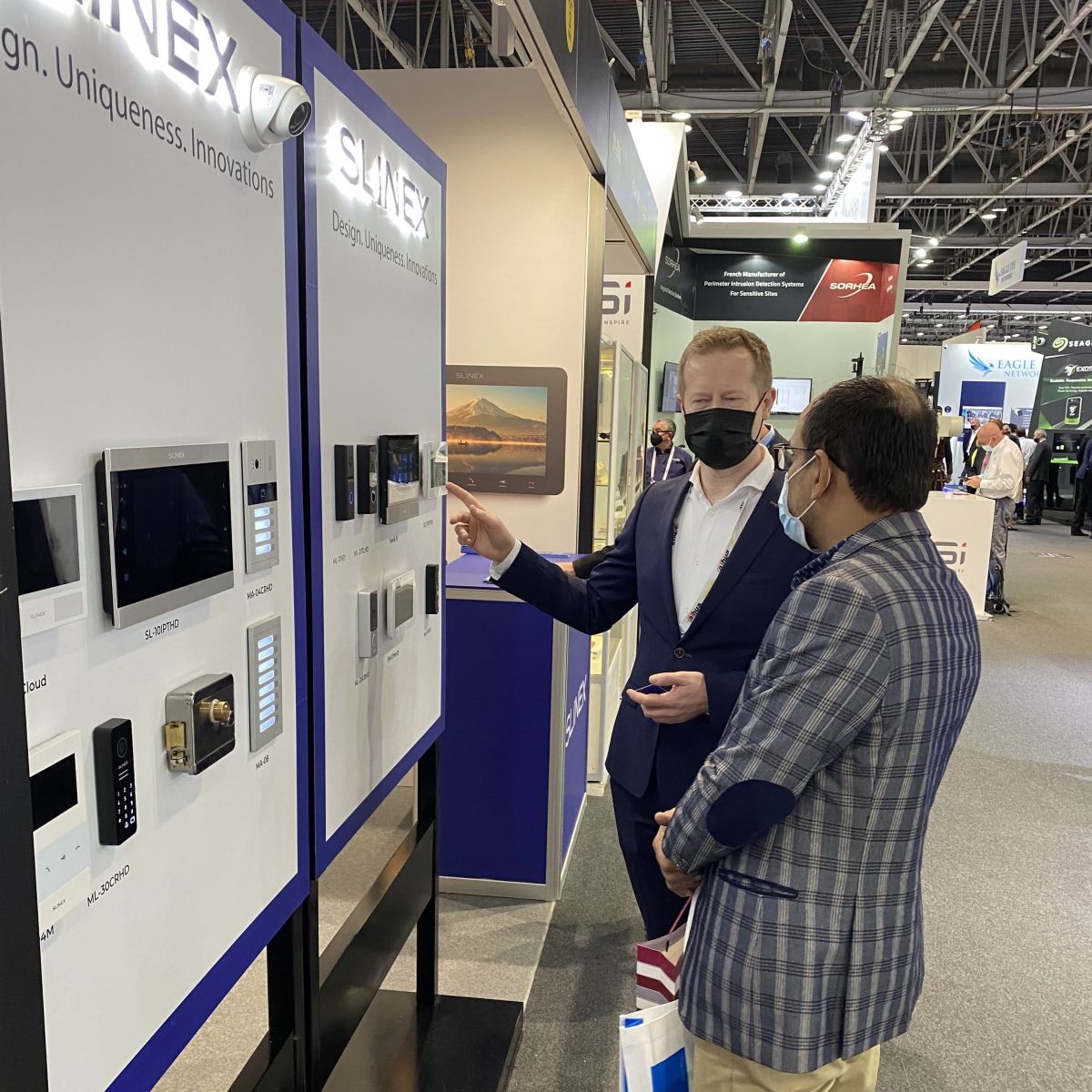 Next to the video intercoms you know well as Slinex SL-10IPTHD with IP and analog video cameras support, Sonik 10, SQ-07MTHD, SQ-04M, we showed new SM-07MHD, easy-to-use intercom with IPS screen and AHD support and Sonik 7 Cloud – the first intercom in the SONIK series that have incoming call redirection to the Slinex Smart Call mobile application.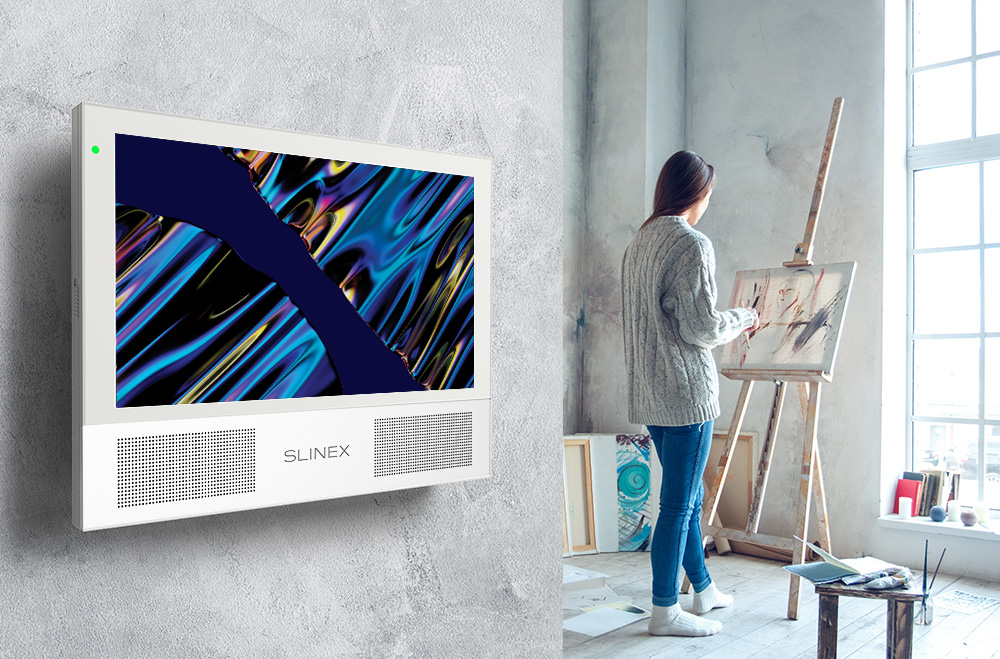 Talking about panels, we were pleased to introduce a new outdoor panels – ML-20TLHD and ML-17HD.
ML-20TLHD is the first Slinex outdoor panel equipped with a touchless call system. Learn why ML-20TLHD is so relevant today and read an article.
ML-17HD is the implementation of a fresh look at analog outdoor panels. Vandal-proof housing, full-size lens with an incredible viewing angle of 130°, support AHD/CVBS standards, work with electromechanical and support for electromagnetic locks.
Also at our booth experts showcased main updates and leading features of new devices supporting the call redirection to the mobile applications, HD format with Crystal Pixel technology, "Picture in Picture" technology etc.
Intersec 2022 was fantastic opporrtunity to meet all of you! Let's work together and see how we can be mutually beneficial to each other!