Slinex SL-10N Cloud – the new flagship video intercom with smartphone call forwarding
Control the video intercom from anywhere in the world.
The Slinex SL-10N Cloud video intercom is a complete replacement for the DVR. There is a quad, support for memory cards up to 256GB, built-in motion sensor. On a large 10" IPS touch screen, you will see an image from connected AHD or IP surveillance cameras. An elegant combination of glass and metal will make the SL-10N Cloud a decoration for your interior.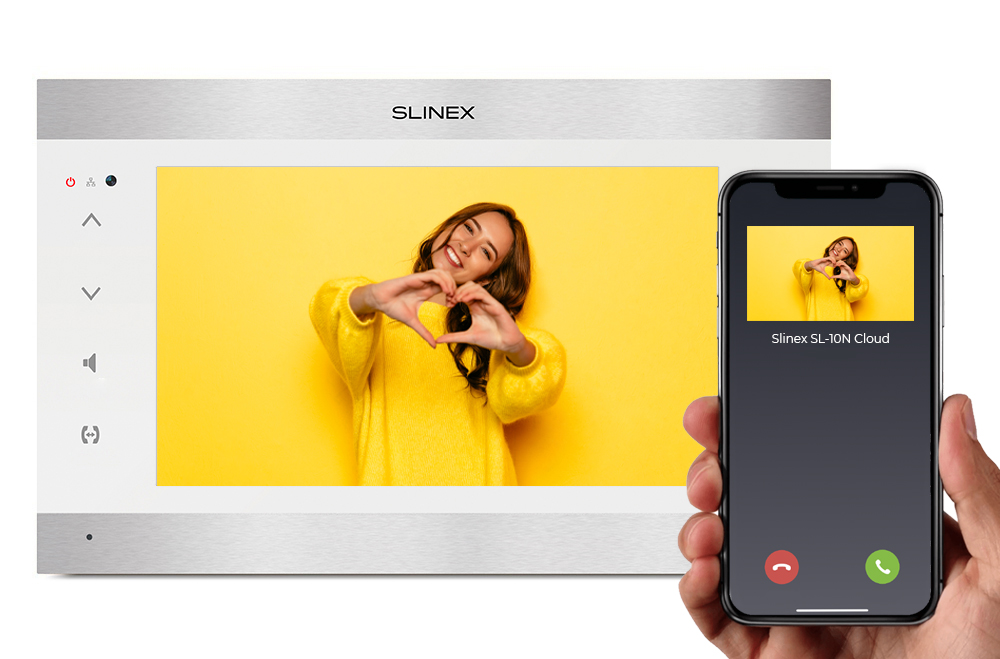 The SL-10N Cloud is equipped with Wi-Fi connectivity. You will be able to control the intercom without being at home, receive incoming calls and even open doors using your personal tablet or smartphone, where the Slinex Smart Call application is installed, provided you have an Internet connection. Learn more about Slinex Smart Call – a truly smart forwarding app.
With the Slinex SL-10N Cloud you are able to set your favorite mp3 ringtone as a call signal. In addition, you can adjust the duration of the ringtone playing and select a separate ringtone for each connected panel.