New Slinex SL-07N Cloud: stylish video intercom with call forwarding on your smartphone
Experience the perfect fusion of remote control functionality and exquisite design with the Slinex SL-07N Cloud.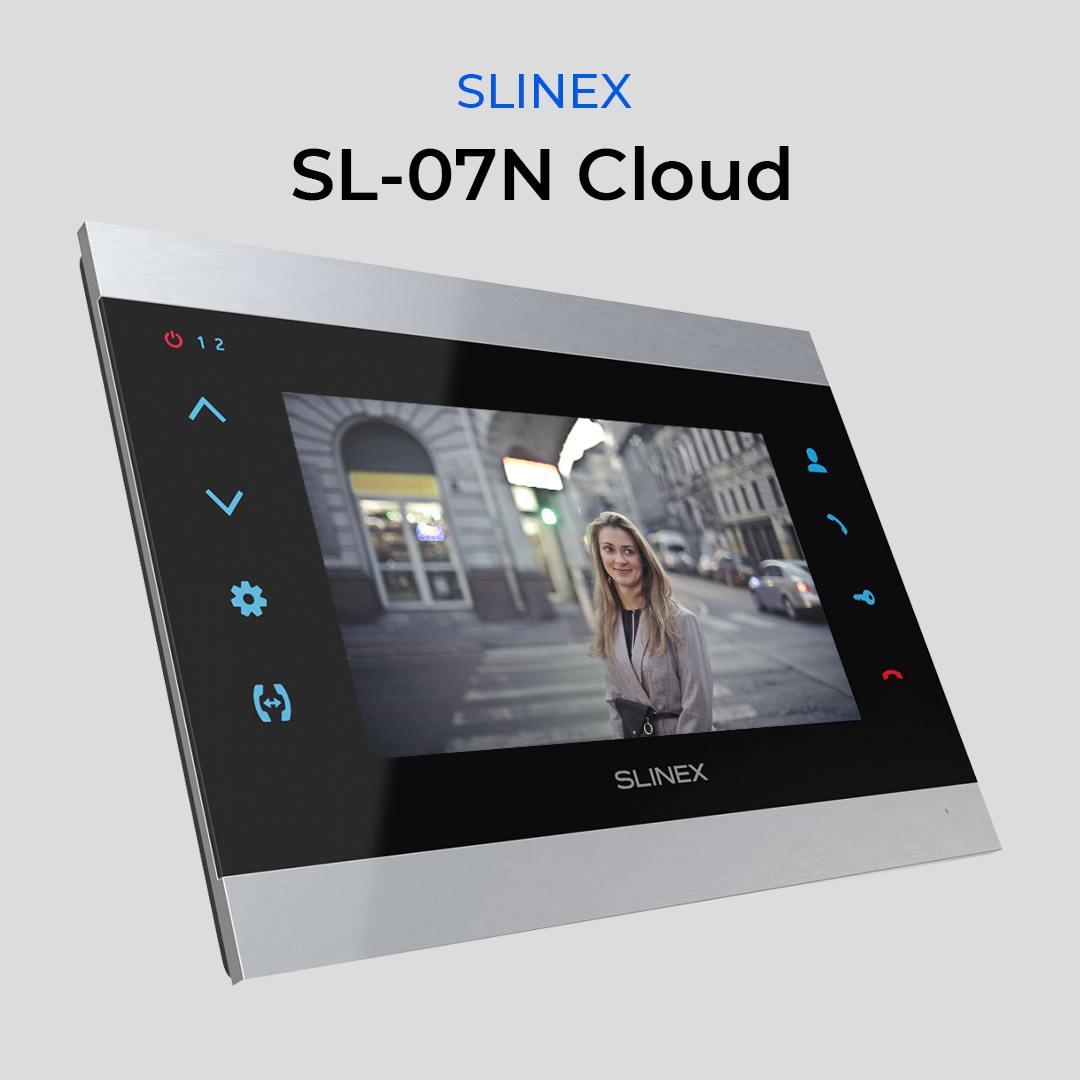 This 7-inch device is the latest addition to our designer SL lineup and comes equipped with the innovative call forwarding feature to the Slinex Smart Call mobile application.
With the SL-07N Cloud, you have the power to control your device effortlessly, whether it's through the intuitive mobile app or the convenient touch buttons. No matter where you are in the world, you can easily manage and interact with your Slinex device, putting convenience and control at your fingertips. Embrace the seamless integration of technology and style with the Slinex SL-07N Cloud.
What's interesting:
• Support for call panels of any standard (CVBS, AHD 1.0, AHD 2.0);
• Support for panels and cameras with a resolution of up to 2 MP;
• Internet connection via Wi-Fi or Ethernet cable;
• Individual call melody for each call panel.
Additional features:
• Motion detection software;
• Setting any MP3 call melodies;
• "Do Not Disturb" mode;
• 3 sound modes for different times of the day;
• Enable and disable sound for menu selection.
Learn more about Slinex SL-07N Cloud video intercom now.