Slinex ML-20TLHD – outdoor panel with a touchless call system
We are pleased to introduce a new outdoor panel – Slinex ML-20TLHD.
Letters "TL" in the name mean "touchless" and indicate that ML-20TLHD is the first Slinex outdoor panel equipped with a touchless call system.
Why is this relevant?
The COVID-19 pandemic has changed the world forever. Keeping a social distance, wearing masks and washing your hands thoroughly is a key to personal safety. Hand hygiene is worth special attention because 80% of infectious diseases are transmitted tactilely. It's a new reality and its challenges that led to the creation of Slinex ML-20TLHD outdoor panel.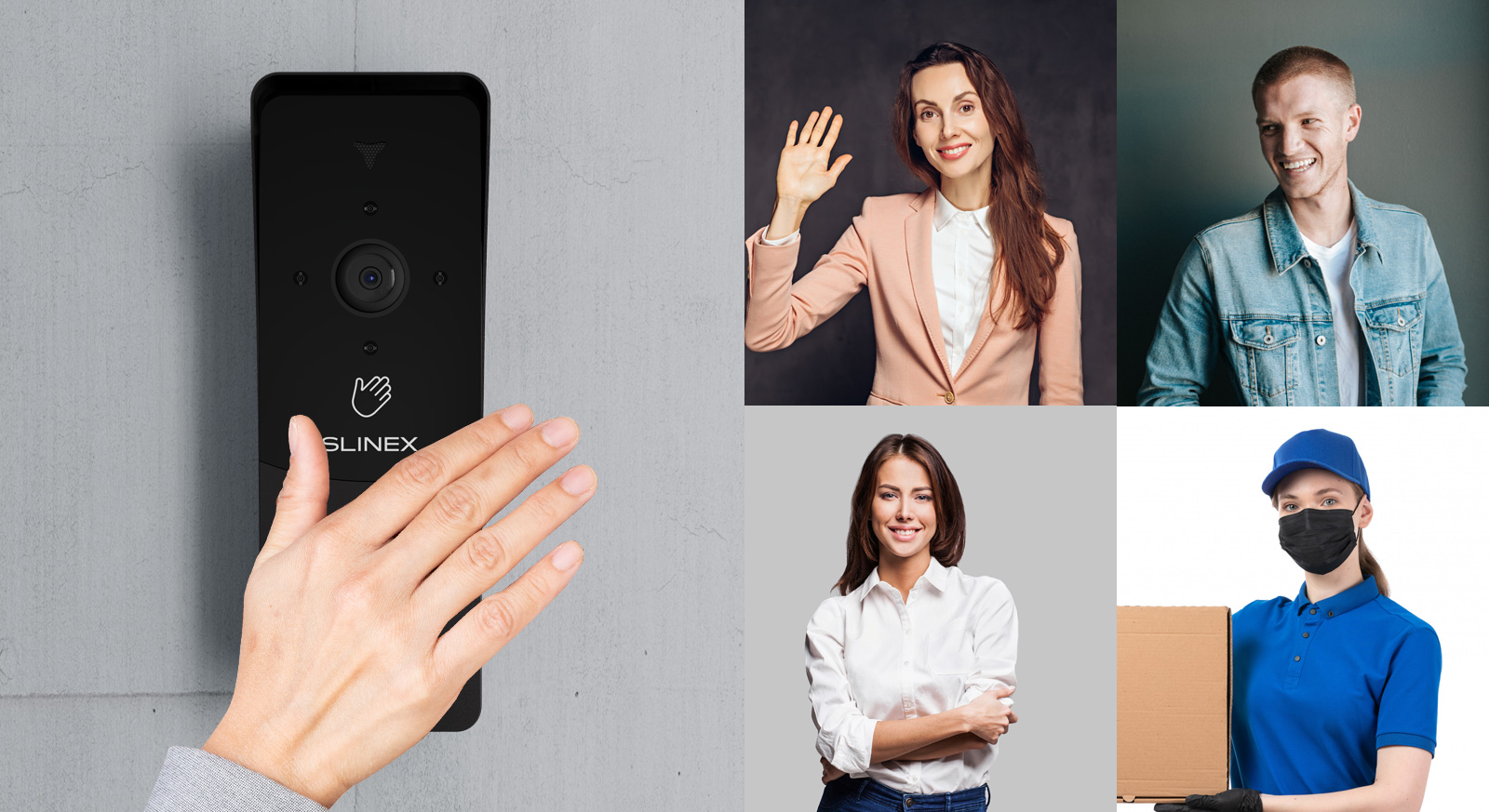 You no longer need to touch the outdoor panel button directly to make a call. To make a call, all you have to do is to place your hand near the button at a distance of up to 10 cm. This eliminates the transmission of all kinds of infections by contact.
Panel design
The new Slinex ML-20TLHD has the premium design of the ML-20HD outdoor panel with only one difference – a new All-black colour. The black metal housing with eye-catching acrylic overlay and blue LED illumination of the contactless button will make you look at the familiar design in a different way!
If we talk about technical characteristics, the body panel still has the same protection class IP65, which guarantees complete protection against moisture and dust.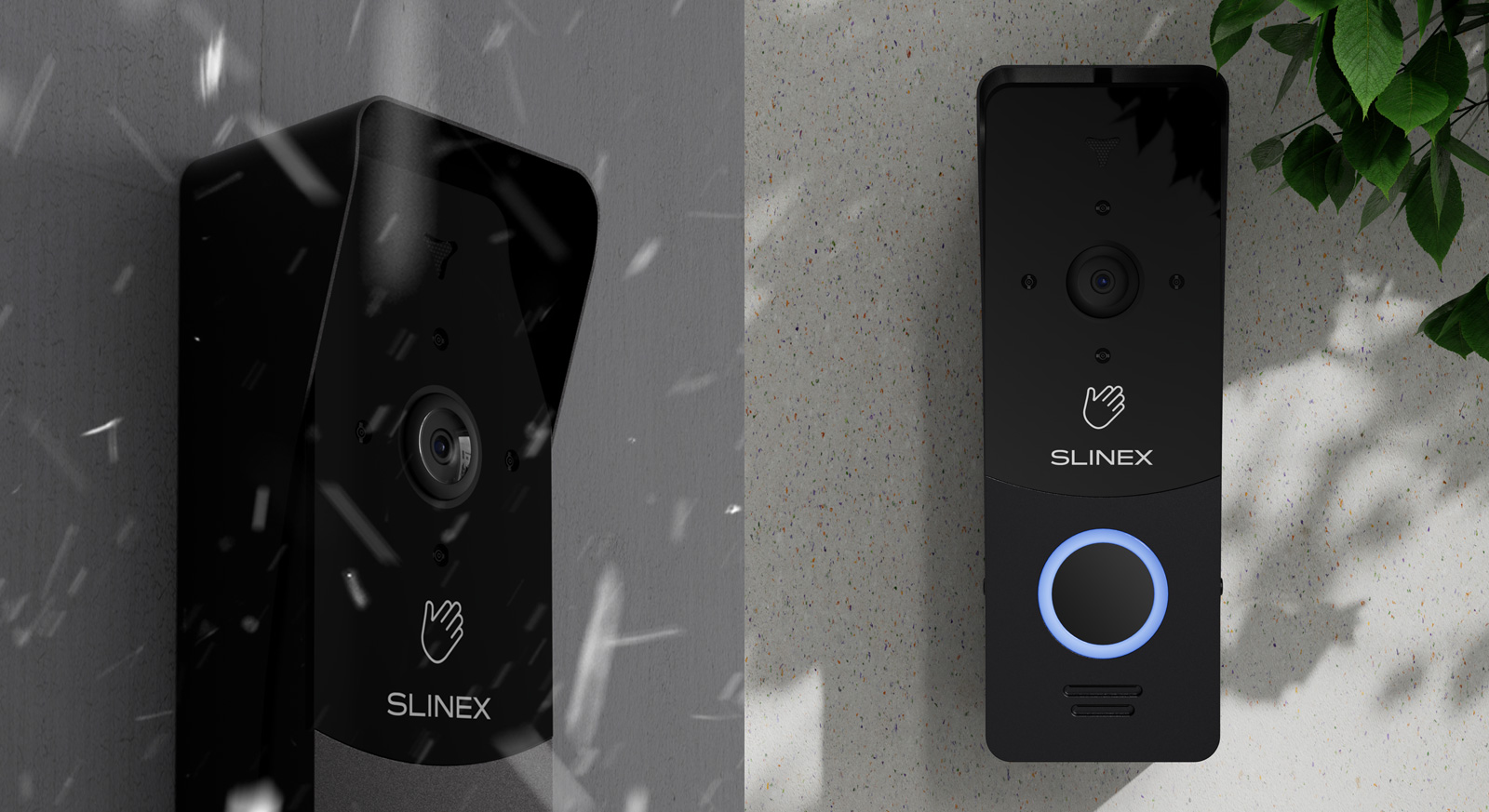 Camera
The new Slinex ML-20TLHD, like the ML-20HD, has the best camera ever used in video intercoms. The Full HD picture on the intercom screen is provided by a 2 MP video camera, which is equipped with a mechanical IR filter. Thanks to this, colour rendering in daylight hours is the most correct due to the correct white balance. And in the dark, the detail will be enhanced by high-quality IR illumination. The Slinex ML-20TLHD has a viewing angle of 115°, which is more than enough to monitor what's going on at your door.
Compatible with analogue intercoms
The Slinex ML-20TLHD outdoor panel is equipped with a camera mode switch, making it possible to connect it to almost any analogue intercom. AHD-H, AHD-M or CVBS – the panel is ready to work in any of these modes!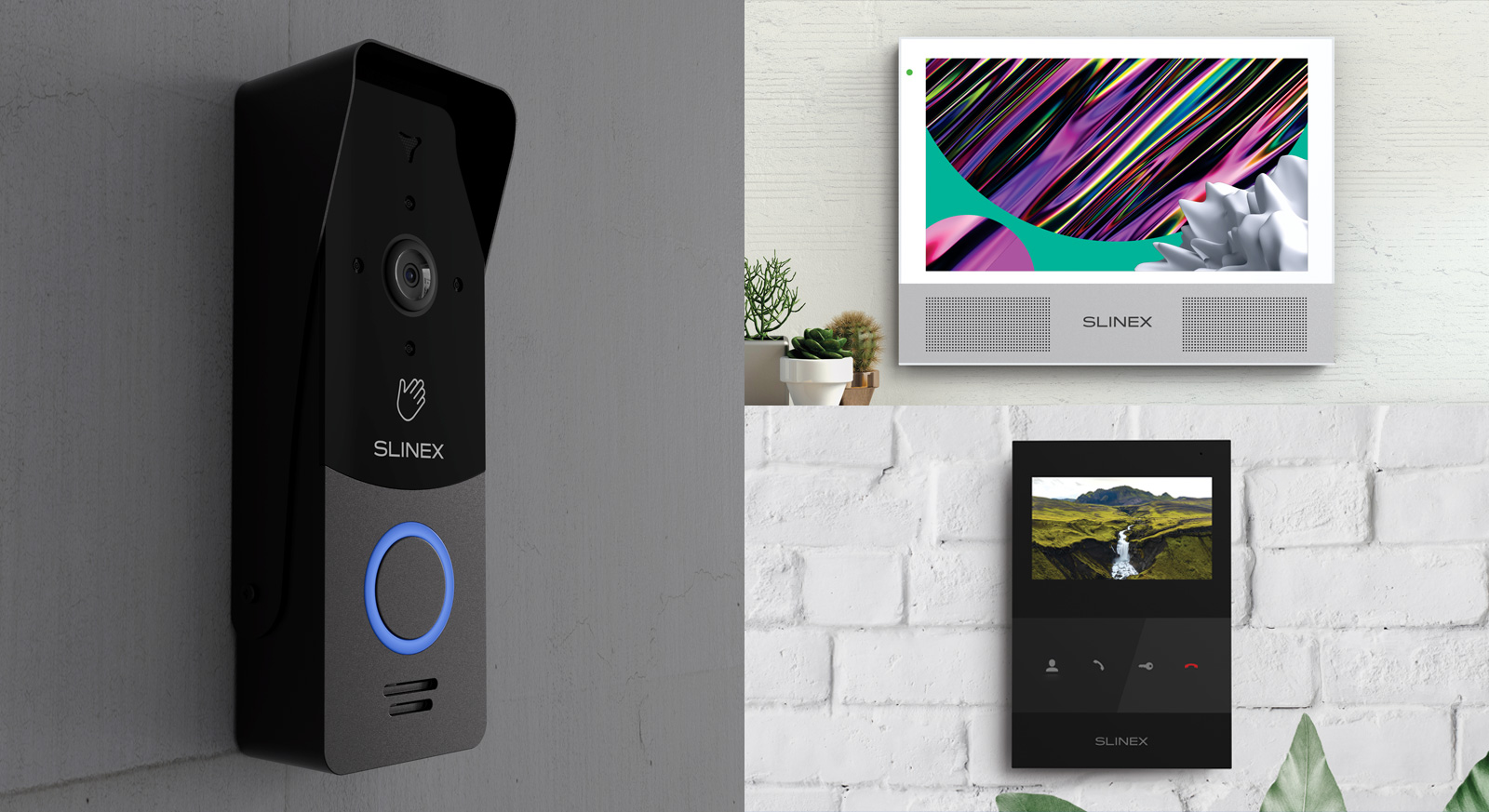 Other features of the Slinex ML-20TLHD door station:
• support for mechanical locks, up to 1 A;
• possibility of both flush-mounted and surface-mounted installation;
• separate video camera power supply to connect the panel to DVR (video recorder).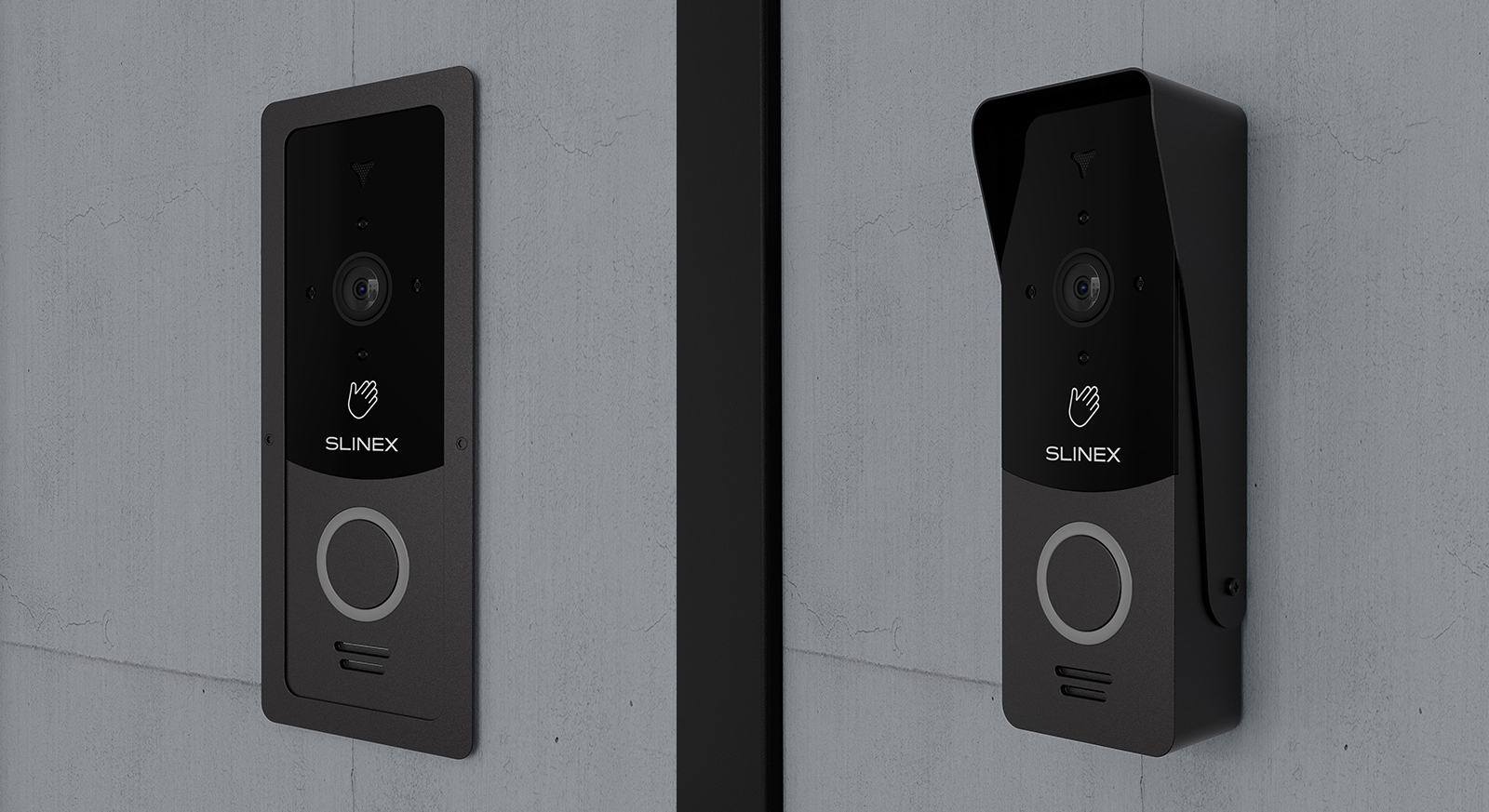 Slinex ML-20TLHD  – outdoor panel with a touchless call system.