ML-30CRHD – the calling panel which has everything
The first Slinex device with a numeric keypad, built-in MIFARE proximity card reader and high resolution camera.
Why is this panel needed? 
First of all, to expand access to the building. To open the front door, just enter the 4-digit code on the touch keyboard. Secondly, the ML-30CRHD features a bold new lookin the design of outdoor panels. It draws your attention with one glance.
People who work in large office buildings, in warehouses, in shopping centers, live in private residential complexes or in large houses, are faced with a problem. Common entrance doors are either not equipped with a normal access system  or are hung with a variety of door panels from different manufacturers. The walls near these doors are a bit like Christmas trees.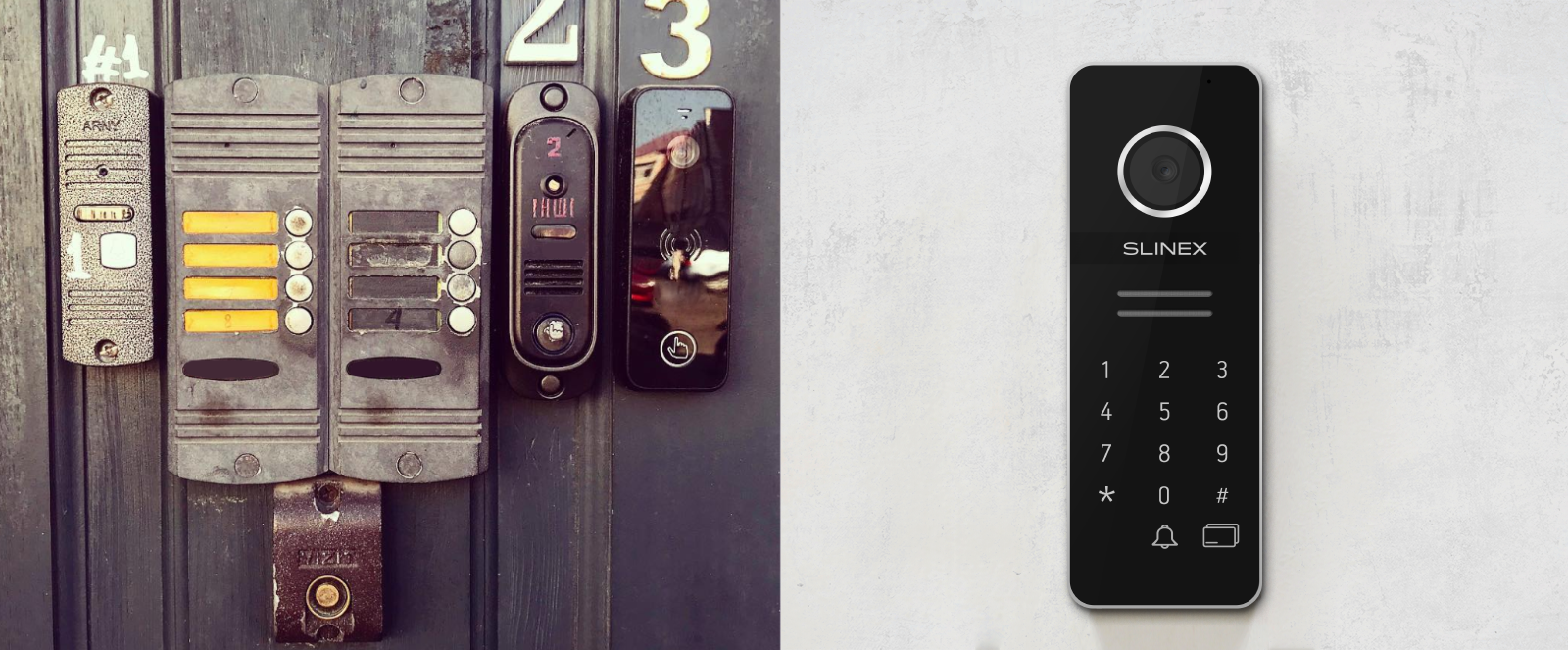 ML-30CRHD replaces all of these unnecessary installations  and spruces up the appearance, with the extra benefit of improved function.
Card reader
Up to 200 passwords can be assigned the ML-30CRHD so that everyone can safely enter the building. But besides this, you can connect up to 200 Mifare proximity keys to it. Imagine at the same time 400 employees or residents will be able to open the door without having to be granted access each time. In the kit, you will find 5 Mifare remote controls and you can start fully using the device on the day of purchase.
Video camera
A FullHD camera with an angled view of 115° is transmitted to the screen giving a complete picture of all guests.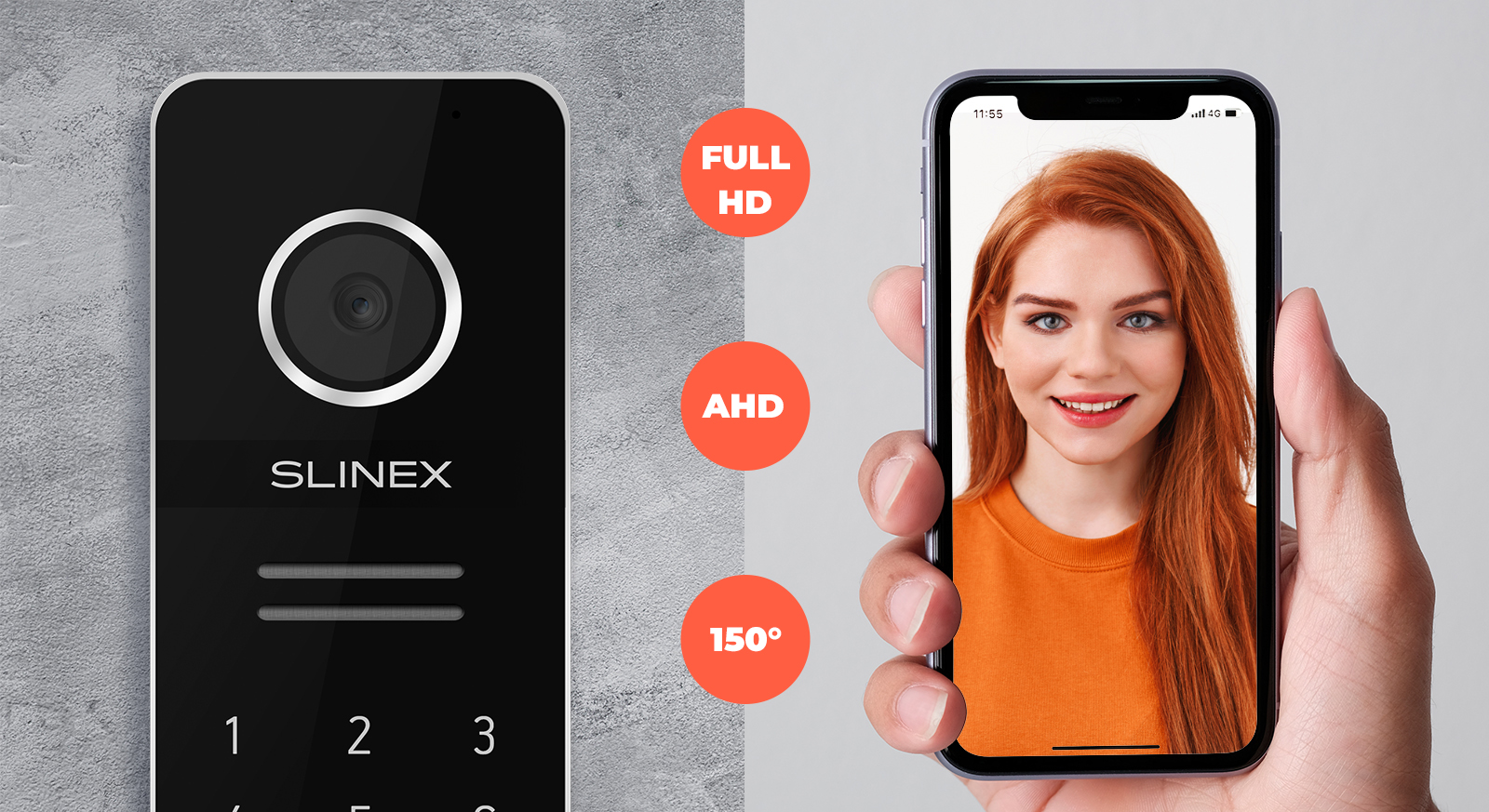 With such a viewing angle and resolution, all your friends will fall into the frame if they decide to jump in suddenly. And you can consider each of their details together with the adjacent territory. The camera works in 3 modes: AHD-H, AHD-M, and CVBS. To which analog video intercom you would not connect it, it will work. You can switch video modes directly to the ML-30CRHD.
Design and housing
The Slinex design is new and unique. No more gross buttons you do not want to touch.
The ML-30CRHD is a sophisticated device with elegant body curves, soft white backlighting for the touch keys and a large camcorder lens. You do not need to peer at a tiny point on the call panel to experience a conversation with a living person. Now communication is almost "eye to eye".
The colors are stylishly minimalist. Classic black and white colors look good near any door, and the appearance of the case itself will bring a modern style.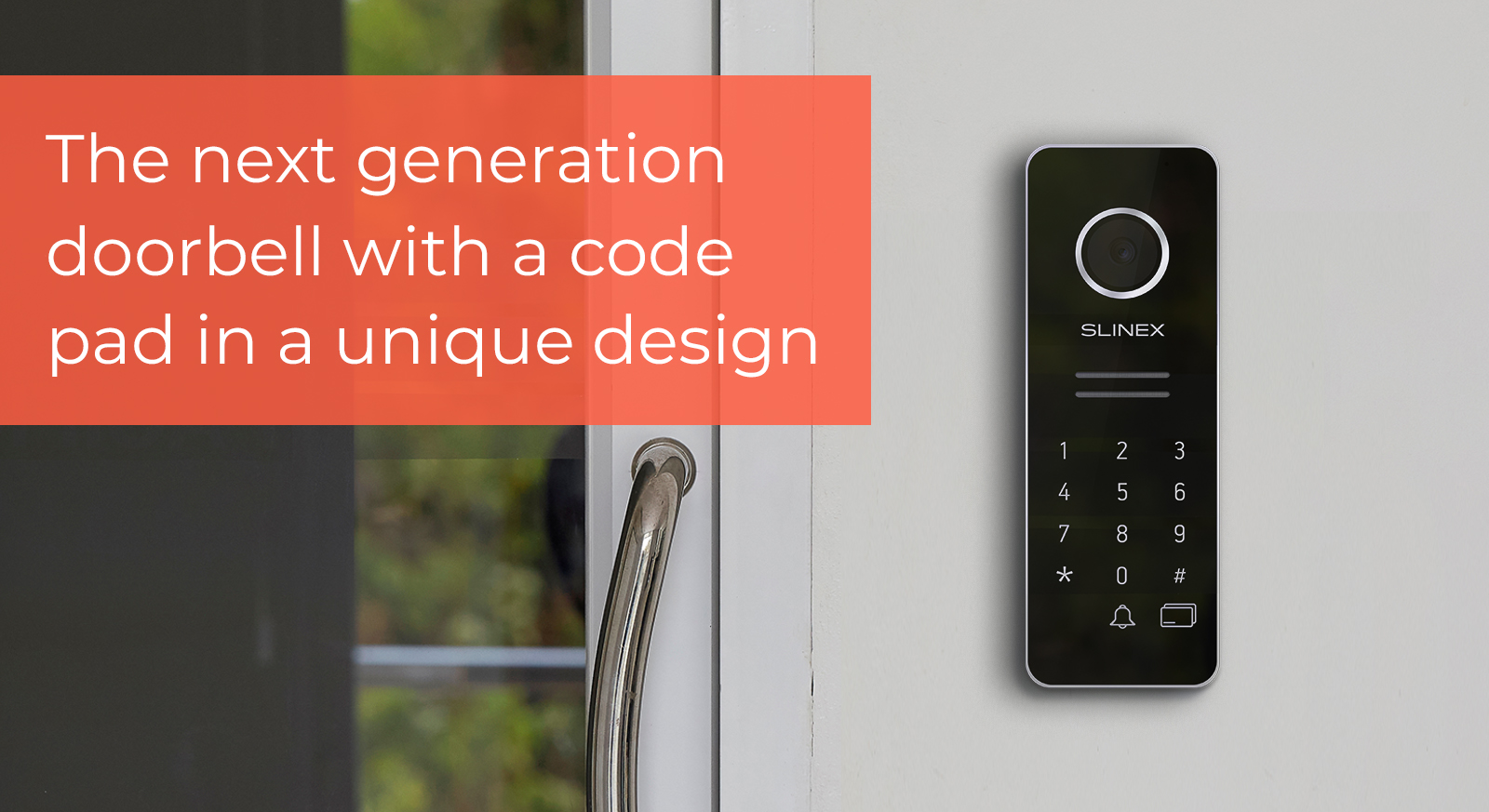 Features
A lock control unit is integrated into the panel, which greatly simplifies the work of the installer. Electromechanical locks are connected directly to the ML-30CRHD and do not require additional power. Electromagnetic locks are connected in the usual way.
The camcorder is equipped with IR illumination with a mechanical filter. Thanks to this, you will clearly see guests, even in absolute darkness.
When switching on for the first time, be sure to configure the call panel. Important: immediately change the master password so that no one but you can enter the system menu. A walkthrough is described in detail in the complete instructions.
Summary
Today, the ML-30CRHD is a unique calling panel that has no analogs. Its versatility and style will satisfy any user, and a large set of necessary characteristics will greatly simplify and protect your life.
Check out the new website: https://slinex.com/product/slinex-ml-30cr