Slinex at the "Bezpeka 2016"
Slinex company took part in the annual international exhibition dedicated to the security industry - "Bezpeka 2016", which was held in Kiev from 18-th to 21-st of october. Slinex products were presented at the stand of our official distributor in Ukraine - the company "Domofonnye Sistemy".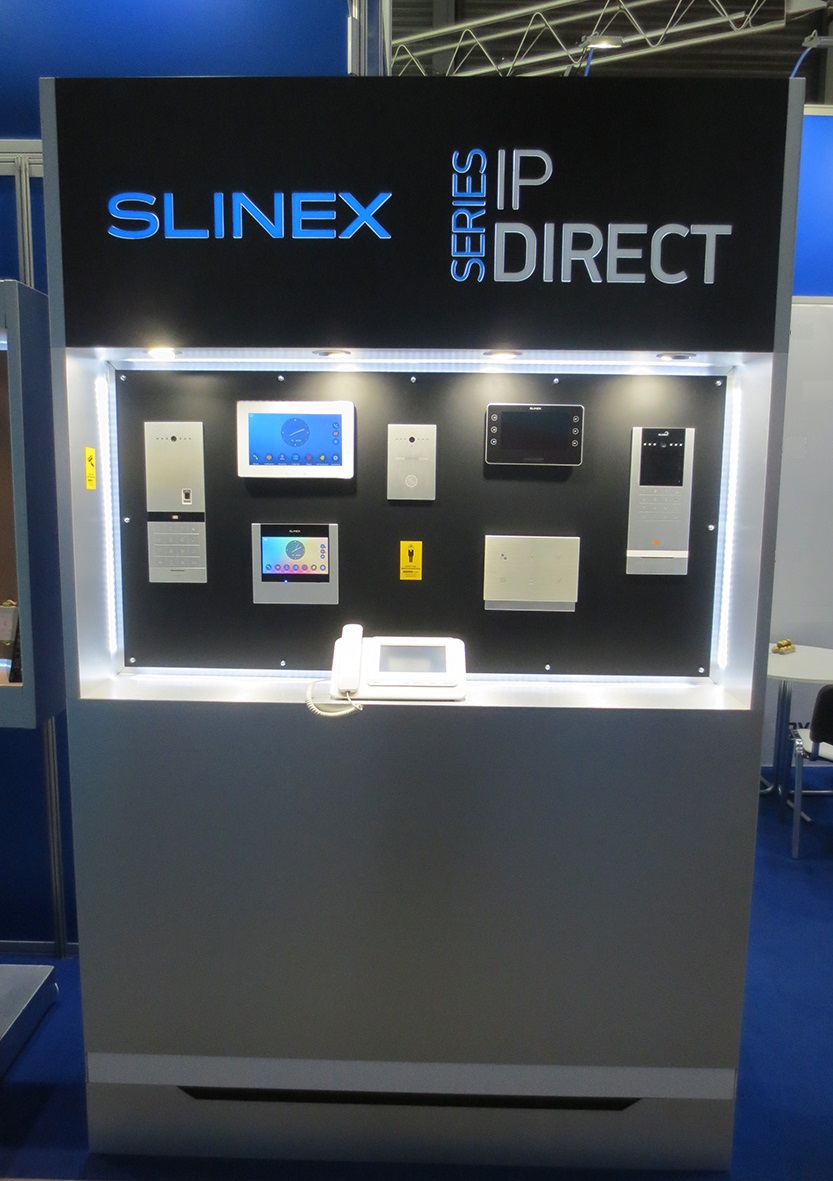 Slinex showed to visitors several new products from the analog line, namely outdoor panel VR-16 and video intercom with memory and touch screen SQ-07MT.
 
The main discovery of Slinex was the presentation of the range of IP devices with new features and functions. Appearance of the devices is designed by experts from Germany, in the production was used natural materials such as aluminum and glass. On the stand, there were presented IP outdoor panels, IP video intercoms as well as IP remote concierge. The greatest excitement caused totally unique intercom Slinex Zian –  the world's first slider-intercom.
 
Company Slinex thanks for the participation of all colleagues and is waiting for new meetings!