Slinex at the Adria Security Summit
We're delighted to announce that Slinex will take part in Adria Security Summit event in Zagreb, Croatia.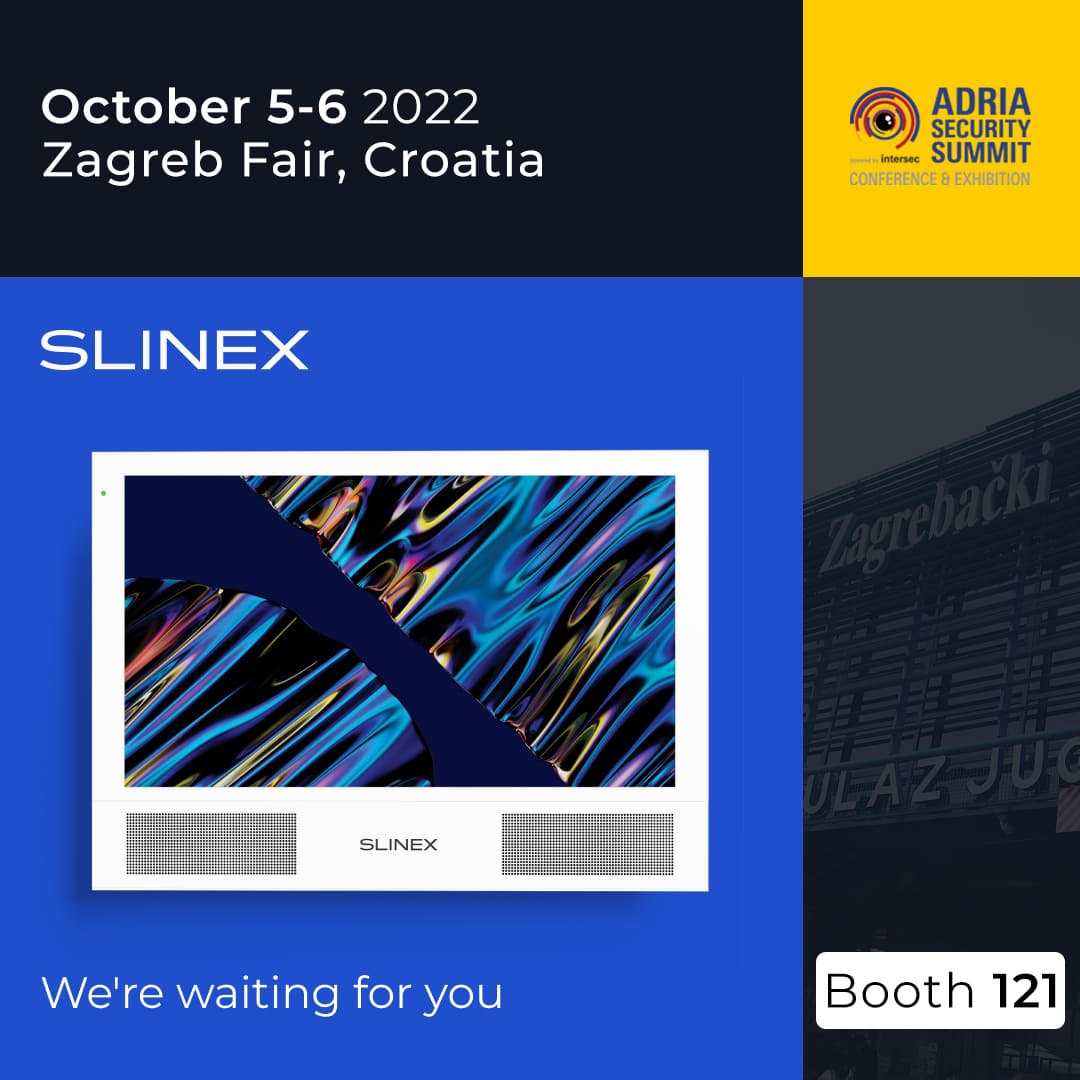 From 5th to 6th of October 2022 with our authorized distributor Livolo Sense d.o.o. we'll participate in the unique annual corporate conference and exhibition at the Zagreb Fair for the first time.
Slinex will be showcasing its wide range of advanced smart video intercoms and outdoor panels. At the company's booth, 121, experts will present main updates and leading features of new devices supporting the call redirection to the mobile applications, HD format with Crystal Pixel technology, "Picture in Picture" technology, first ever analogue outdoor panel with touchless call button, intercoms with two powerful speakers and replaceable color panels in striking combinations, multi-apartment solutions and many more!
Looking forward to see you at our 121 booth at the Zagreb Fair!