New Slinex ML-15HD – Maximum resolution in your favorite design!
The new Slinex ML-15HD call panel boasts impressive performance.
At the same time, the design that users love, has been retained. ML-15HD's innovations include a Full HD camera, a mechanical IR filter and compatibility with any analogue monitor.
• A 2 MP camera will not let you miss important details. The image is as clear as possible in analog video intercom. High contrast and natural colour reproduction will not leave you indifferent.
• The ML-15HD supports 3 video standards at once: AHD-H, AHD-M and CVBS. It can be easily connected to any analogue monitor. A mode switch is located on the rear surface of the panel.
• A mechanical IR filter will provide you with high quality images at any time of day or night. During the day, colour reproduction is balanced by correct white balance and IR illumination is switched on at night.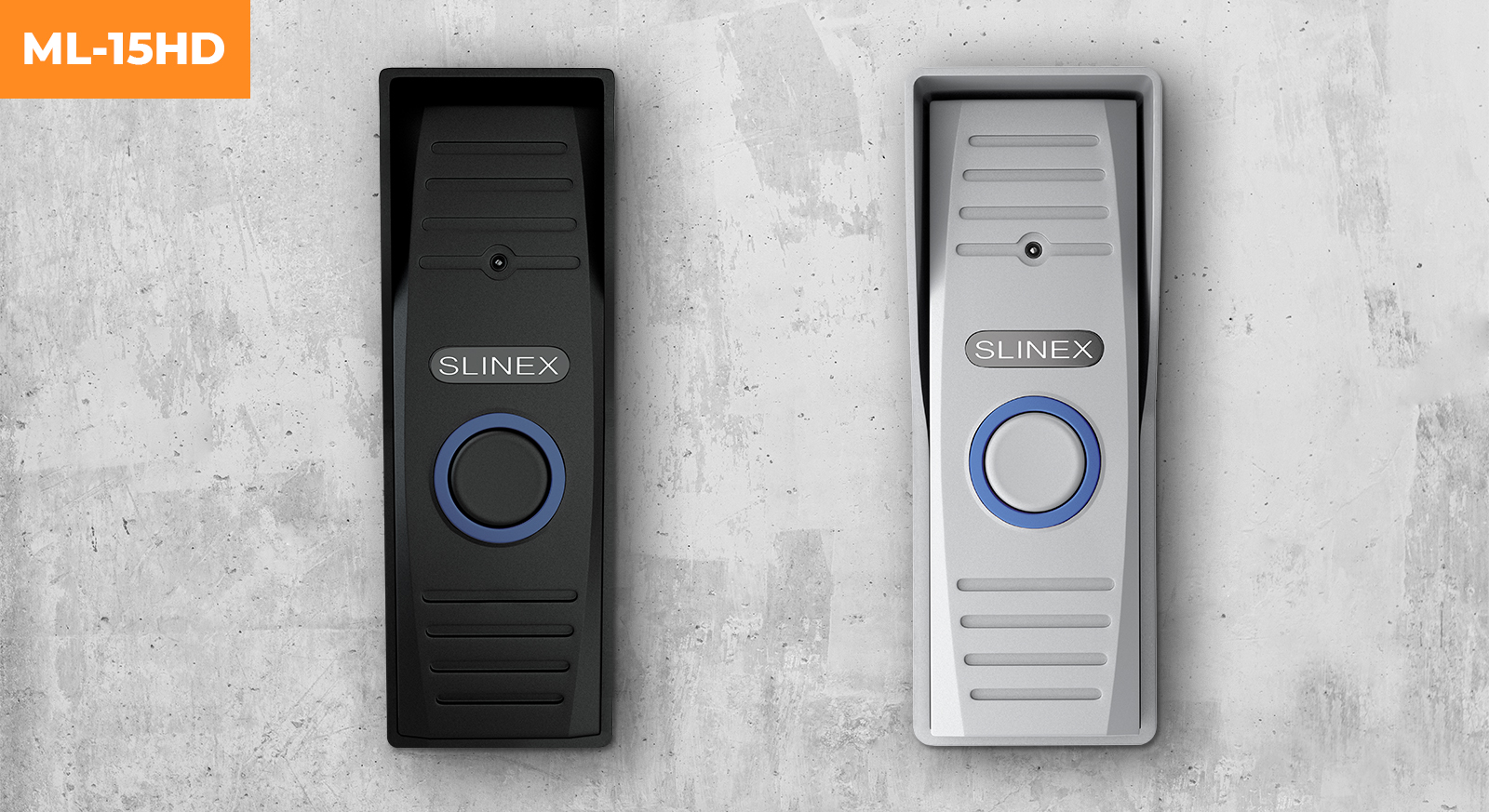 Learn more about the features of the ML-15HD. Read the article on our website.