Bright. Vibrant. New IPS screens in the Slinex video intercom
We contiually keep an eye on the development of technology and want you to use the most advanced solutions in the field of video intercom systems. We are pleased to announce that Slinex has released video intercoms with a completely new type of screen, which is used in mobile phones, tablets and monitors. We introduce the world to the IPS.
What's the advantage of IPS screens?
• In the past in order to see an image without distortion, you had to look at the video intercom directly, not at an angle.  Small children, for example, could not see on the screen who was at the door.  Now it doesn't matter who looks at the video intercom monitor, be it a child or an adult.  The new screen, thanks to increased viewing angles, shows a natural image without distortion at any position relative to your eyes.
• You'll see a high-quality image because these next-generation displays show detailed high-definition images.
• Is your video intercom installed in front of a window or near a light?  This will not interfere with comfortable viewing because of the absence of glare on the new screens.
• One glance is enough to find out who is behind the door and see all of the details.  The new screens are different because of their brightness and contrast.
• The colours on the screen look natural, thanks to the full natural colour reproduction.
Feel the difference between the new and old displays in the example below: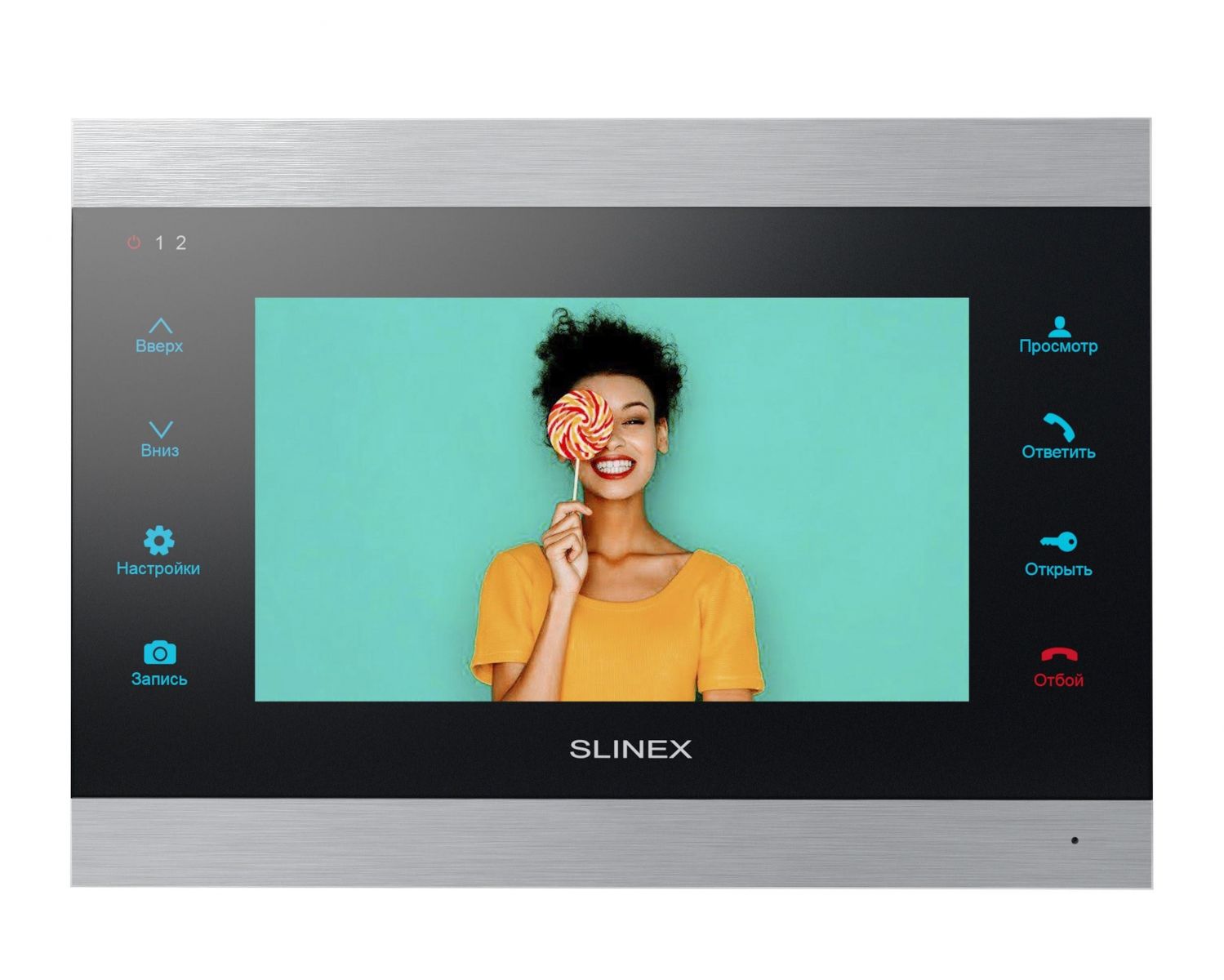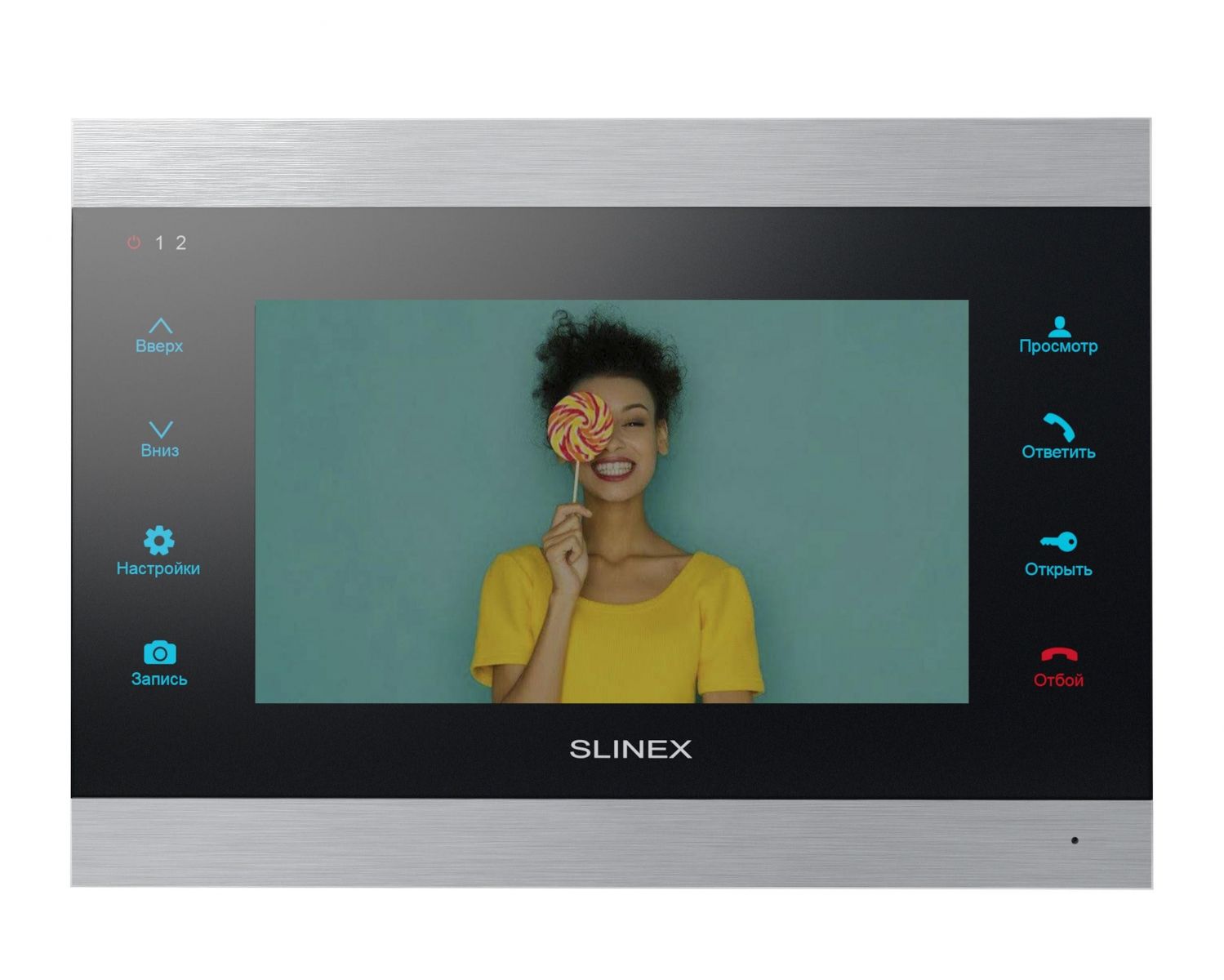 Example of an image on the Slinex SL-07IP model with new and old screens 
We set the trends in the field of video intercom systems and offer the latest developments available today.